Chakra Palace – As Featured in BuzzFeed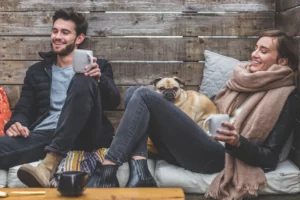 In 2016, as a working couple, we grew tired of working in the "rat race". We had our own dream. Our dream was to bring our online spiritual store and tools including crystals, sage, gemstones, chakra balancing tools, and sacred treasures into the homes of others.
We did our research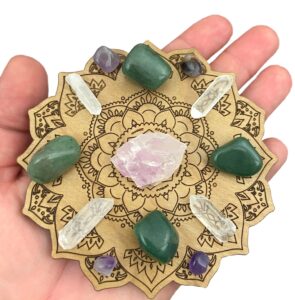 We found low quality sage and fake crystals in some retail stores. We wanted real crystals and holistic high quality sage, We could do better, a lot better! We met with the crystal miners and the sage growers and started to serve our community and wanted to share treasures like dream amethyst meanings with everyone.
Family Owned Small Business
At Chakra Palace
, we are a small family owned business located in the Midwest, USA. Since 2016, we have been committed to providing you sustainably sourced, healthy, and natural ways of bringing
conscious growth, meditation, healing, and cleansing
into your life.
We would love to guide you step-by-step
through your spiritual journey and help you achieve your goals.
Each of our products is individually sorted, graded, positively charged and packed in the USA
with love and care
.
For years, we have been interested in the power of crystals, meditation, and spirituality. It occurred to us one day that we would love to share our passion with all of YOU. So we sourced the finest crystals, white Californian sage, Palo Santo wood, and other ingredients to create Chakra Palace.
These kits are perfect for housewarming, birthdays, holidays, and just because! Smudging is a wonderful thing to do after moving into a new home, after an illness, after a fight, during a full moon, suspected haunting, or just to keep your environment positively balanced & charged. You can smudge your home, work place (if allowed), car, yoga studio, yourself, pets, or loved ones.
We sell on the following platforms: Etsy, and ChakraPalace.com
Shop with confidence knowing you are:
Helping families all over the world.

Receiving Warm & Friendly Guidance to help with your kit.

Giving yourself or a loved one a gift of peace and positivity.

We ship from the USA.
Please take a look around. We are adding new products every week, so please favorite us and keep checking back!
Please join us on Facebook, Instagram, & Twitter:
Thank you for stopping by and have a blessed day!