Large Abalone Shell with Slight Imperfections – "Ugly Duckling" Shell – Works Great as a Smudging Bowl
$9.95
17 in stock
Description
Includes:

One Large Abalone Shell 6-7″ with slight imperfections
May have: Hairline cracks, chips along the edge, small holes, or markings inside
So why do we call them "ugly ducklings"?
Due to the processing of abalone shells, sometimes it can be left with black markings on the inside due to the sunlight during the cleaning phase. This can be mistaken for a used shell (which it is not). Sometimes, they may even have a hairline crack or chips along the edge. It does not keep the shell from being usable, however. We have a high standard of quality but sometimes the batch of shells has an ugly duckling or two in the bunch.
Instead of sending these out with our kits, we are listing them as a separate item.
They are fully functioning and other wise in good condition so if you do not mind a few black markings or hairline cracks on the inside, then this is the shell for you!
What can I use these shells for?
Used for holding sage, Palo Santo sticks, candles, or incense. You can also use them to display your favorite crystals or jewelry.
They help protect your furniture from burn marks as well as keeps ash from falling to the floor while smudging.
If you are interested, we also carry an EXTRA large shell that is 7-8 inches or a large 6-6 1/2″ shell. See shop for ads.
Shop with confidence!
You are helping families all over the world.

Warm & Friendly Guidance available to help with your kit.

Giving yourself or a loved one a gift of peace and positivity.

We ship from the USA. 
About Us:
At Chakra Palace
, we are committed to providing you sustainably sourced, healthy, and natural ways of bringing
conscious growth, meditation, healing, and cleansing
into your life.
We want to guide you step-by-step
through your spiritual journey and help you achieve your goals.
Each of our kits is Individually sorted, graded, positively charged and packed in the USA
with love and care
.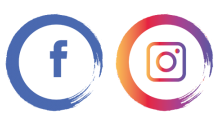 @ChakraPalace
PLEASE NOTE:
Keep in mind that your product will be

 

shipped 1-2 business days

 

after your payment is processed & completed. 
Once mailed, you

 

will receive an email with a tracking number.
These shells have been polished and treated on the inside so they vary in appearance. You might encounter some black marks on the inside. This is not a used shell, that is simply part of the polishing process.
As these included items are

 

natural products

 

there may be

 

slight variability

 

in the sizing, shape and colors of the items. We strive to source and assemble the highest quality products to delight our customers.